Reinvigorated Pre-war Queenslander now fit for royalty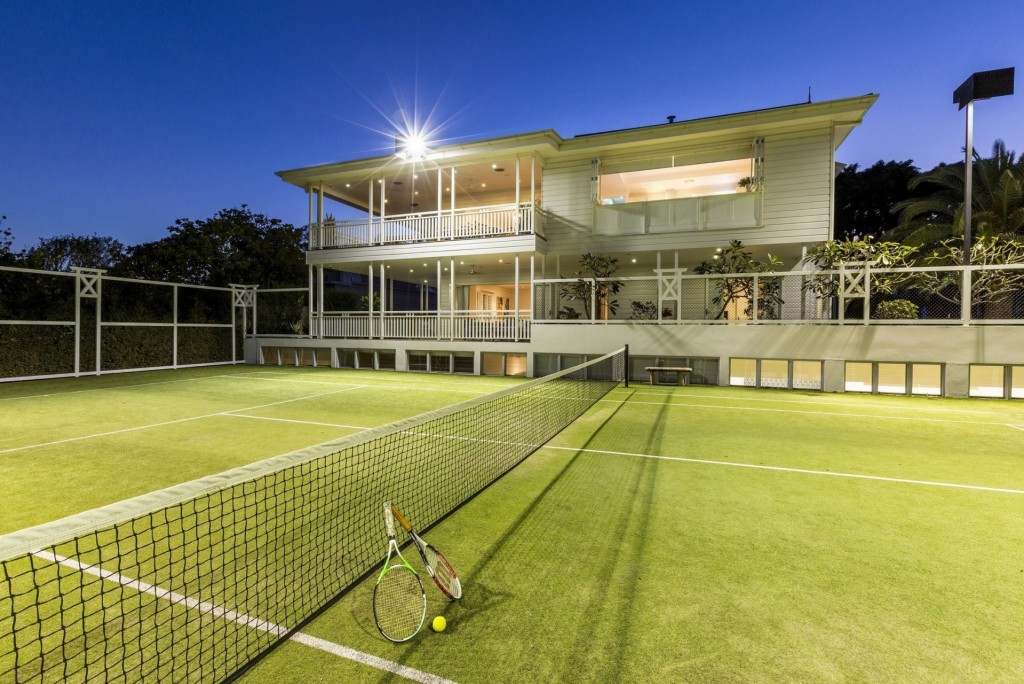 Who would expect to find a fully automated, sound proofed professional bowling alley in the basement? Or imagine there would be an undercover 25m two-lane swimming pool, a steam room and gymnasium, plus a dedicated wine tasting and banquet hall in a pre-war Queenslander?
These attributes are rarely found in your average century-old Brisbane home. But according to Sotheby's International Realty Queensland agent, Julie Vines, "This extensive and sensitively restored historically important Queenslander set high on Hamilton Hill is anything but average!"
Owner and developer Frank Mallan grew up in Brisbane's Hamilton, where from a young boy he had always coveted the iconic home. "I've always loved this classic Queenslander and its prime location, so when it came up for sale in 2008, I just knew I had to buy it."
Pre-war Queenslanders are stringently protected due to their historic value. And while owner Frank Mallan planned to dramatically improve and extend the humble home, his team of designers, craftsmen and builders shared a dedication to maintain the essence of the grand old Queenslander.
With clients that include Gina Rinehart, renowned Queensland designer Greg Harris was engaged to assist with the latest construction techniques and innovative design solutions that would work in harmony with the classic Queensland architecture.
"Once the basement level was excavated, requiring moving the home from its original site, then back again, many of the recreational features located on the lower level were installed, much to my children's delight!" explained Frank Mallan.
According to Sotheby's International Realty Queensland agent, Julie Vines, "The carefully planned and perfectly executed build took two years of team dedication, resulting in a stunning seven-bedroom family home that skillfully weaves every conceivable contemporary feature into this historic home."
Built and designed over a total of three levels, this grand Queenslander home now offers unparalleled contemporary features such as an internal elevator, an underground water filtration system and a full size floodlit, championship tennis court.
"As well there are some significant historic features added that contribute to the grandeur of this home," explains Sotheby's International Realty Queensland agent, Julie Vines. "Some of these additions include the entry hall's exquisite parquetry flooring and the elegant antique Argentinian doors."
With seven bedrooms, eight bathrooms, a formal living and dining room, plus a sensational chef's kitchen, this historic Queenslander now boasts magnificent views of the Brisbane River and across to Moreton Island from almost every living room and the undercover wrap-around decks.
Eminent Queensland designer, Greg Harris, believes this historic Hamilton Hill home that is currently listed with Sotheby's International Realty Queensland is one of the most dramatic transformations of any pre-war Queenslander in Australia.
---
Share This Release
---
Archived Releases
Tags