Tatler Asia - Pumpkin Island
If privacy is what you're after, these paradise islands on the market offer it in abundance....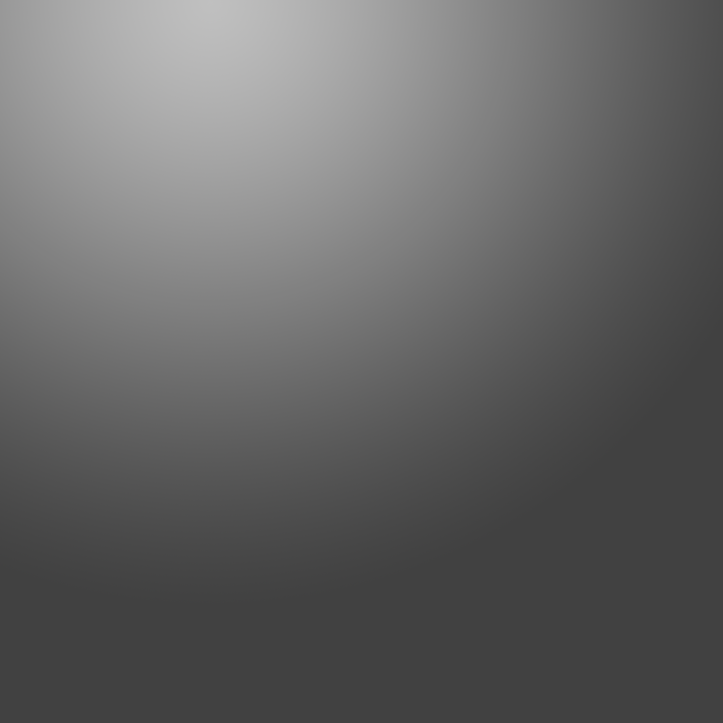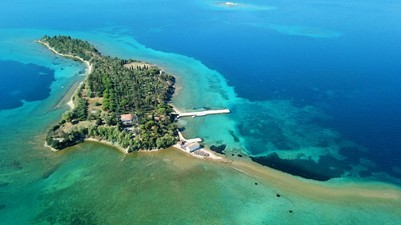 ABOVE Photo: Courtesy of Sotheby's International Realty
This island has a glamorous past: visitors of yesteryear include the Greek royal family, Winston Churchill, and The Beatles, who were said to have been interested in buying it for themselves. With construction first taking place in 1960, the 12.4-acre Ethereal was formerly owned by a prominent Greek family, who planted a large amount of flora and fauna on the island. Architecture on the island includes a four-bedroom main house and a guest cottage built in traditional Greek style, as well as a church and staff quarters accommodating two. There's also a Venetian watchtower and two piers. Ethereal is a 15-minute helicopter ride from Athens International Airport in the Greek capital, and is priced at approximately US$8.7 million.

Listing price: €7,500,000 (approximately US$87,832,50)

2 / 5
Pumpkin Island, Australia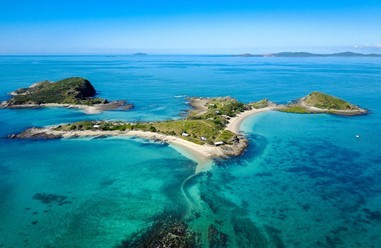 ABOVE Photo: Courtesy of Sotheby's International Realty
Boasting an abundance of wildlife and sustainable lodgings powered by the sun and wind, Pumpkin Island makes for the perfect hideaway for the eco-conscious. Located in the southern part of the Great Barrier Reef and 14 kilometres away from the city of Yeppoon in Queensland, Australia, the six-hectare island currently operates as an eco retreat. Accommodating over 30 guests across seven cottages, Pumpkin Island is accessible via helicopter or a 45-minute private ferry from Keppel Bay Marina in Yeppoon. Purchase of the island, which is listed for over US$12 million, also comes with two registered moorings and staff quarters.

Listing price: US$12,095,001

3 / 5
Motu Teta, French Polynesia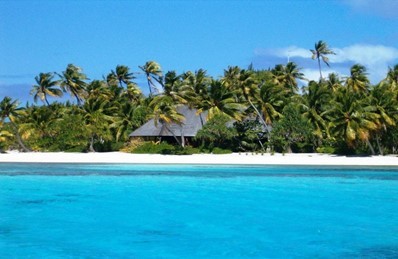 ABOVE Photo: Courtesy of Sotheby's International Realty
This island offers exactly what it says on the tin. Motu Teta is short for Motu Tetaraire, meaning "far away isle" in Tahitian. Part of the archipelago of Tuamotu Islands in French Polynesia, it's a nine-and-a-half-acre retreat that's an hour by boat from the nearest airport, which is located on the island of Rangiroa. It has a 4,359sqft lodge that comprises seven bedrooms and four bathrooms, located on a white sand beach surrounded by coconut trees. The entire island is currently available for private rental, though it can be yours for just over US$3 million.

Listing price: US$3,051,643

ABOVE Photo: Courtesy of Private Islands Inc
Want the beauty of Phuket without the huge crowds? The privately-owned Rangyai in Thailand, located just 20 minutes by boat from the east coast of the tourist hotspot, could be just the ticket—and this developed island is now on the market for US$160 million. It has all the natural wonders you'd expect from a lush tropical island, without the mass tourism Phuket has seen in the last decades. Though that's not to say it's completely isolated either. Rangyai is particularly famous for its pearl production, and its unspoilt beaches and proximity to more popular neighbouring islands means it is a well-known destination for day-trippers, with plenty of facilities accommodating them.
Listing price: US$160,000,000

5 / 5
Hope Island, Maine, US
ABOVE Photo: Courtesy of Sotheby's International Realty
Just 20 minutes by boat from the city of Portland, Maine, the 86-acre Hope Island features a Mediterranean-style home, two guest houses, plus an array of amenities like an equestrian barn, deep water dock, a boathouse, a helipad and a tavern, among others. On the market for US$10.5 million, its proximity to a well-developed city is a major plus—privacy is afforded without the inconvenience sometimes attached to it. And of course, there are the views: Hope Island, which is near the southwest shore of Chebeague Island, offers an incredible panorama of the magnificent rugged shorelines of New England.
Listing price: US$10,500,000

---
Share This Release
---
Archived Releases
Tags